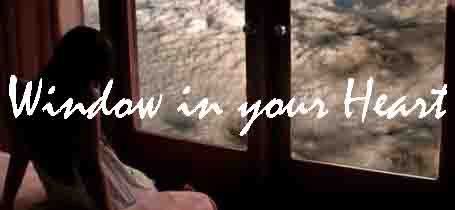 So, I have finally got my arse in to gear to do
HedgeWizard's Meme, 'Songs Of Sadness'.
Do pitch in if you fancy it - there are no particular rules, just talk about a song that resonates with you, and link back to his original post, and include his wizzy button if you want to.
For me,
The Bangles
1989 song, '
Eternal Flame
' sums up a particular period of my life that was particularly full of shattered glass.
I was nineteen and in my first year at University. I ended up in halls of residence with someone I had been to school with and was very fond of. During our first term, I fell in love with him and one thing led to another. He ended up
date-raping me
after I'd had one too many glasses of wine.
It was a lousy year, all things considered, particularly since what I think of stoically, as "The Date Rape Incident" didn't mean that I immediately stopped loving him
*
.
The culmination of it all was the end of term ball.
Most of my social crowd were going (I'm not in touch with any of those particular people now, fifteen years later - what does that say about them, or me?). So I couldn't
not
go
**
.
It was in some posh country house place near York, that had an 'Orangery'. The starter was avocado and some kind of marmalade thing and I can remember the shape of the slices of green avocado fanned out with precision on the white plate, with the orangey-coloured drizzle artistically trailing across them.
Kev, The Chap In Question, was sat two places around the round table from me, with his back to the luxuriant foliage that lined the room. He was wearing his father's dinner suit. I was wearing a dark green silk Jaeger-pattern ball-dress I had bought in a charity shop for £12 that hung off me like a rag because I'd lost so much weight through stress-related vomiting. I can summon the smell of the compost the plants were in, underlying the smoke and the sweat and the chatter of a couple of hundred excited students.
Our table was all couples except for us. I couldn't even look at him, let alone talk to him - situation as normal as the last nine months had been. Not great when we were in shared accommodation. The last dance of the evening was the usual smoochie, schmaltzy item; and The Bangles were IT.
He and I were the only ones left at the table. He because he had two dickey knees and was on crutches and me because I still had periods of paralytic shyness at that point in my life and was so stupid that I was still hoping he'd stop treating me like a piece of meat and want to go out with me. Or even dance with me.
My chest hurt. I thought I might faint. Or vomit. Or burst in to tears.
We sat there, grimly, through Eternal Flame, not making eye contact.
And then it was over. The evening was finished. We all trooped back towards the coaches, the couples arm in arm. I was the last person on to the bus.
The only spare seat was beside him, right behind the driver. And on the radio was playing The Bangles 'Eternal Flame'.
I sat down.
He turned his head and stared out of the window.
I stared the other way, watching the reflections in the glass.
I know it's a good song. But I still can't listen to it without getting that same pain in my chest as I did then.
---
*
Weird or what?
**
I was nineteen. Gah.